How to establish your own mango juice processing line?
In mango processing machinery, cleaning machine is the first. Efficiency and cleanliness are the main evaluation criteria for this process. The water wave washing machine is composed of a water tank, a tipping machine, a fan and an elevator. Under the high pressure of fans and pumps, water and materials keep tumbling. For special materials, claw structure is added to ensure work efficiency.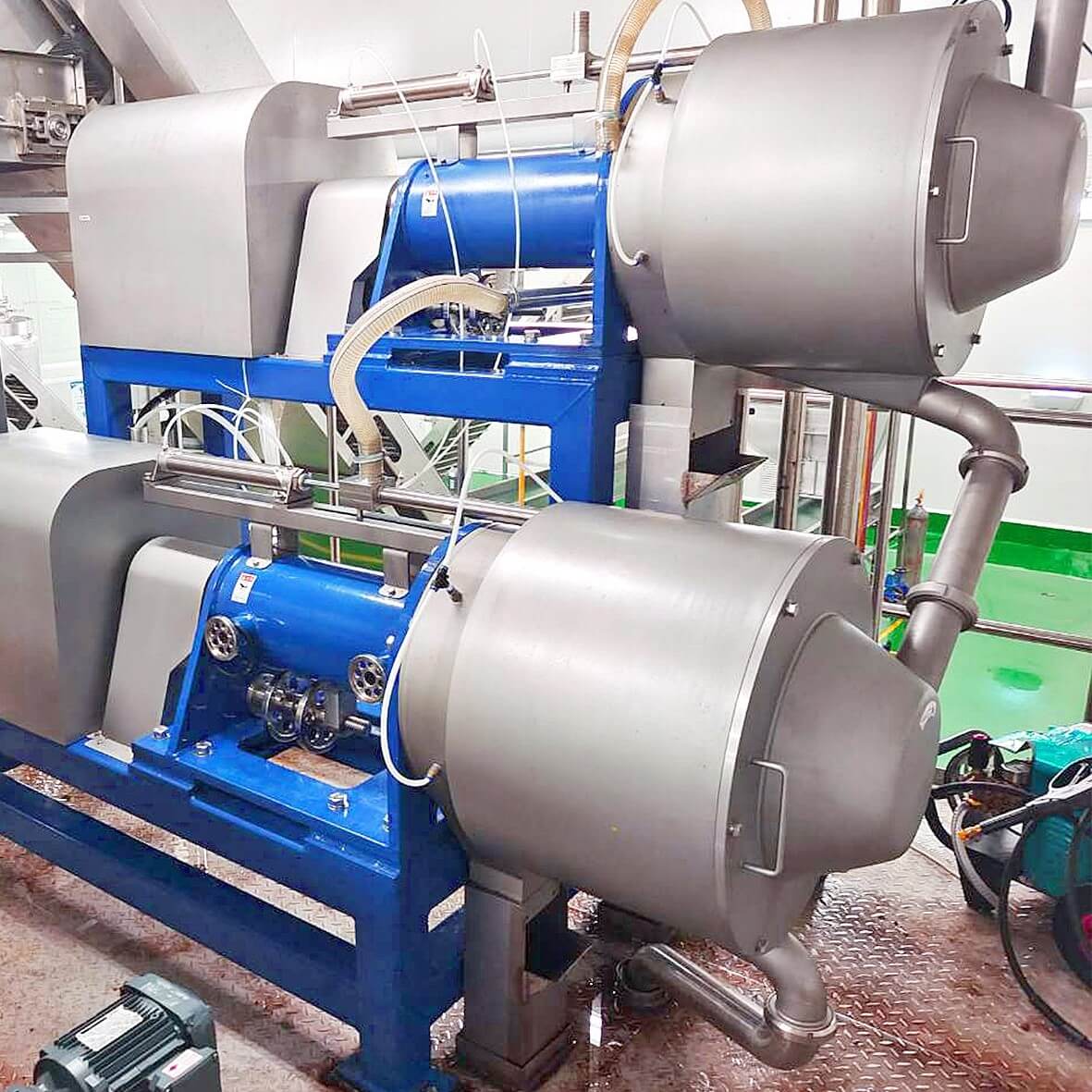 This special water-saving washing machine can be used to wash small and medium-sized fruits such as mango. We also offer another washing machine called spray cleaner. When the high-pressure water strikes the fruit surface, the water nozzle containing many bubbles will form and impact the fruit until they are completely cleaned. The cleaning machine has the characteristics of high cleanliness, good stability, energy saving and water saving.
Our washing machine has three advantages:
First of all, it is suitable for a variety of fruits and vegetables.
Second, the washing water can be recycled after filtration.
Third, it is equipped with elevators for material transportation.
After cleaning, the mango is sent to the fruit selection machine. Our scroll bar selector is suitable for round and oval fruits and vegetables, such as mangoes, apples, pears and tomatoes. The rolling rod rotates with the movement of the chain to make the fruits and vegetables rotate freely on it. In this process, manual screening can help pick up and separate defective materials. We can provide stainless steel pipes, engineering plastic pipes and aluminum pipes with special requirements. According to the needs of customers, we can add sprinklers, water collecting tanks and conveyors to waste fruits.
Peeling, enucleation and pulping
After washing and sorting, the core and peel of mango must be removed before pulping. The process is carried out by mango processing machinery. Mango peeling pulping machine is generally composed of transmission system, bearing seat, sleeve, spline shaft, filter screen, scraper and frame. The V-belt is driven by the generator and the fruit is transported to the separation device through the hopper. Raw materials are transported by screw and wait for crushing by pulping and beating machine.
Finally, in the centrifuge, the core and residue are sent to the top of the machine, while the fruit juice and pulp fall from the sieve into the next process. We provide single track and double track for mango pulping process. For the monorail type, the juice and pulp fall into the buffer tank through the outlet hopper, while the core and slag flow out from the discharge side. For the double track type, the desizing and pulping processes are divided into two tracks, making the whole process fully automated.
Our pulping machine has the following advantages in:
First, it is specially designed for automatic separation of pulp and slag.
Second, it can work alone or as part of the
mango juice processing line
.
The machine adopts food standard stainless steel in the parts that may be in contact with fruits.